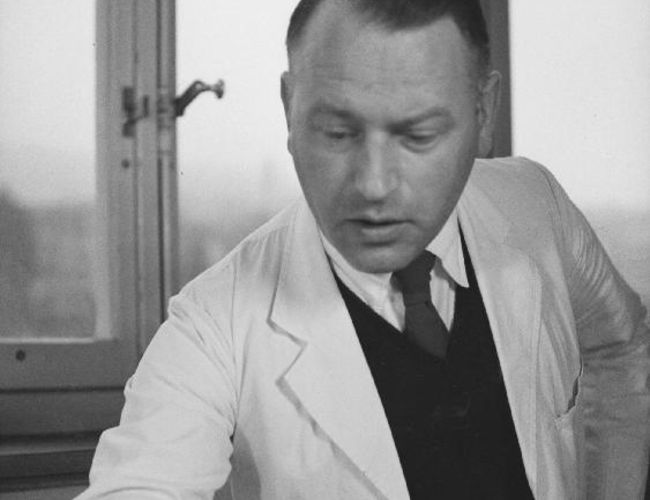 Alfred Altherr Junior
1911
born in Wuppertal-Elberfeld

Apprenticeship as a draughtsman in the architectural offices of the Pfister brothers in Zurich, followed by his first practical experience with Le Corbusier in Paris and Johannes Duiker in Amsterdam.

Produces various pieces of furniture for industrial production.

1932
first collaboration with the Embru factory.

He holds several positions in the office of Affres Roth in Zurich.

1934
at the age of 23 he opens his first office in Zurich.

From 1947-50 he became the first editor of the magazine Bauen und Wohnen. He wrote for the Werk from 1949-61 while leading the SWB.

From 1955-61 he was director of the Gewerbemuseum in Winterthur.

From 1961-64 he was director of the Kunstgewerbemuseum and the Kunstgewerbeschule in Zurich.

1972
died in Herrliberg

Furniture and furnishings
1931
long chair Mod. 2064 for Embru

1938
"Landi-Bank" bench for Embru

1952-53
container system for K.H. Frei ( Freba )