Showroom
We present a large part of our articles in two different spaces.
A small gallery of 60 m2 with art objects, ceramics, glassware, sculptures, paintings and some furniture.
The other space is our main warehouse which is on two levels, about 400 m2 of exhibition space and more than a hundred pieces offered.
It is possible to visit both spaces by appointment (7/7) depending on availability.
Fairs
- Salon du design Sicli, Geneva. November 5-6, 2022.
- Les puces du design Aérogare, Geneva. April 29-30 and May 1, 2022.
- Salon du design Sicli, Geneva. November 2-3, 2019.
- Salon du design Sicli, Geneva. November 3-4, 2018.
- Salon du design Sicli, Geneva. November 18-19, 2017.
- Salon de la Riviera, Vevey. October 23-25, 2015.
- Salon du design ZHD, Zurich. Juni 6-7, 2015.
- Design Messe, Bern. April 2-3, 2013.
- Design+Design, Basel. June 16-17, 2012.
- Salon de la Riviera, Vevey. Octobre 21-23, 2011.
- Design Messe, Bern. April 5-6, 2011.
- Design+Design, Zurich. November 6-7, 2010.
- Salon de la Riviera, Vevey. November 13-15, 2009.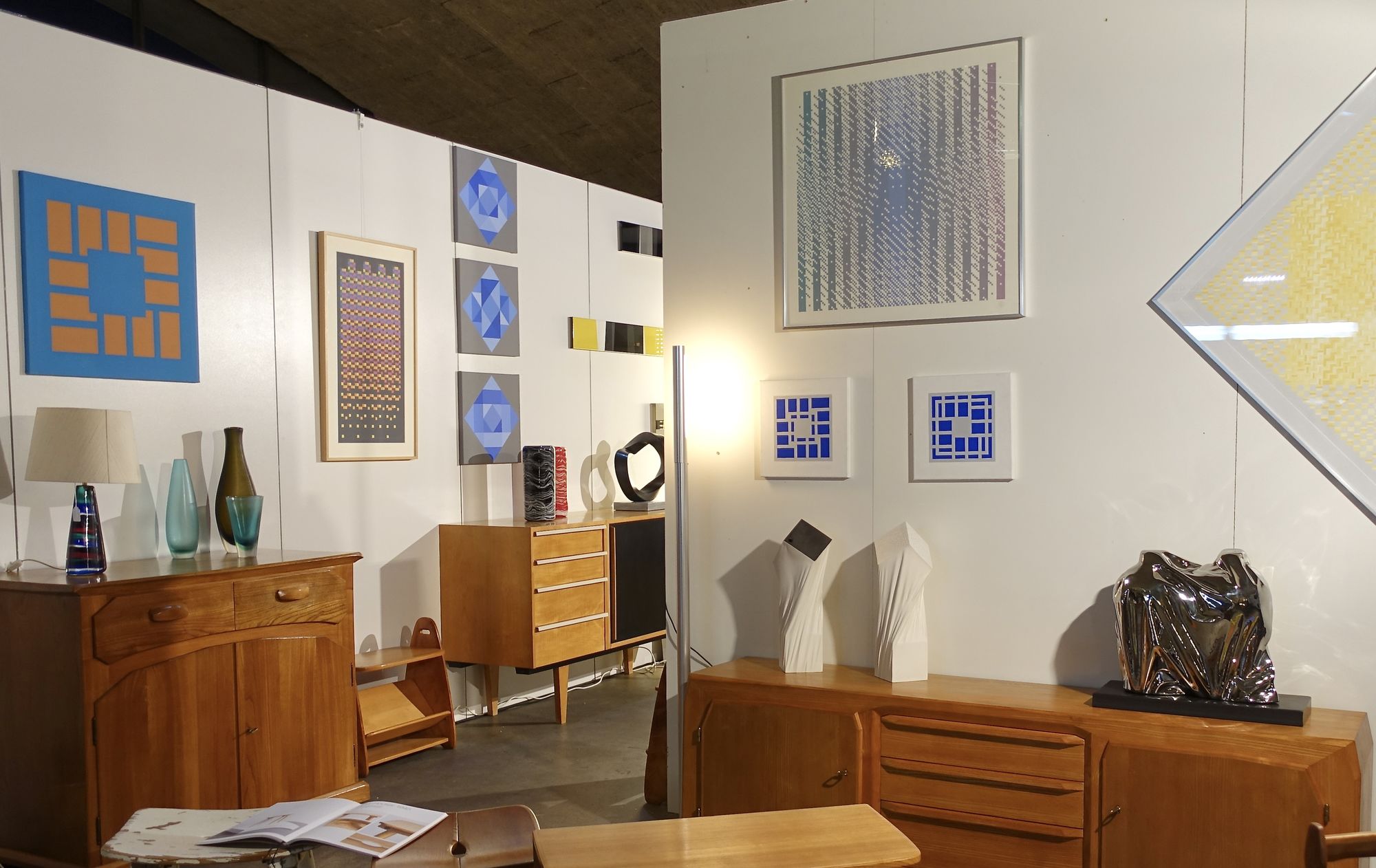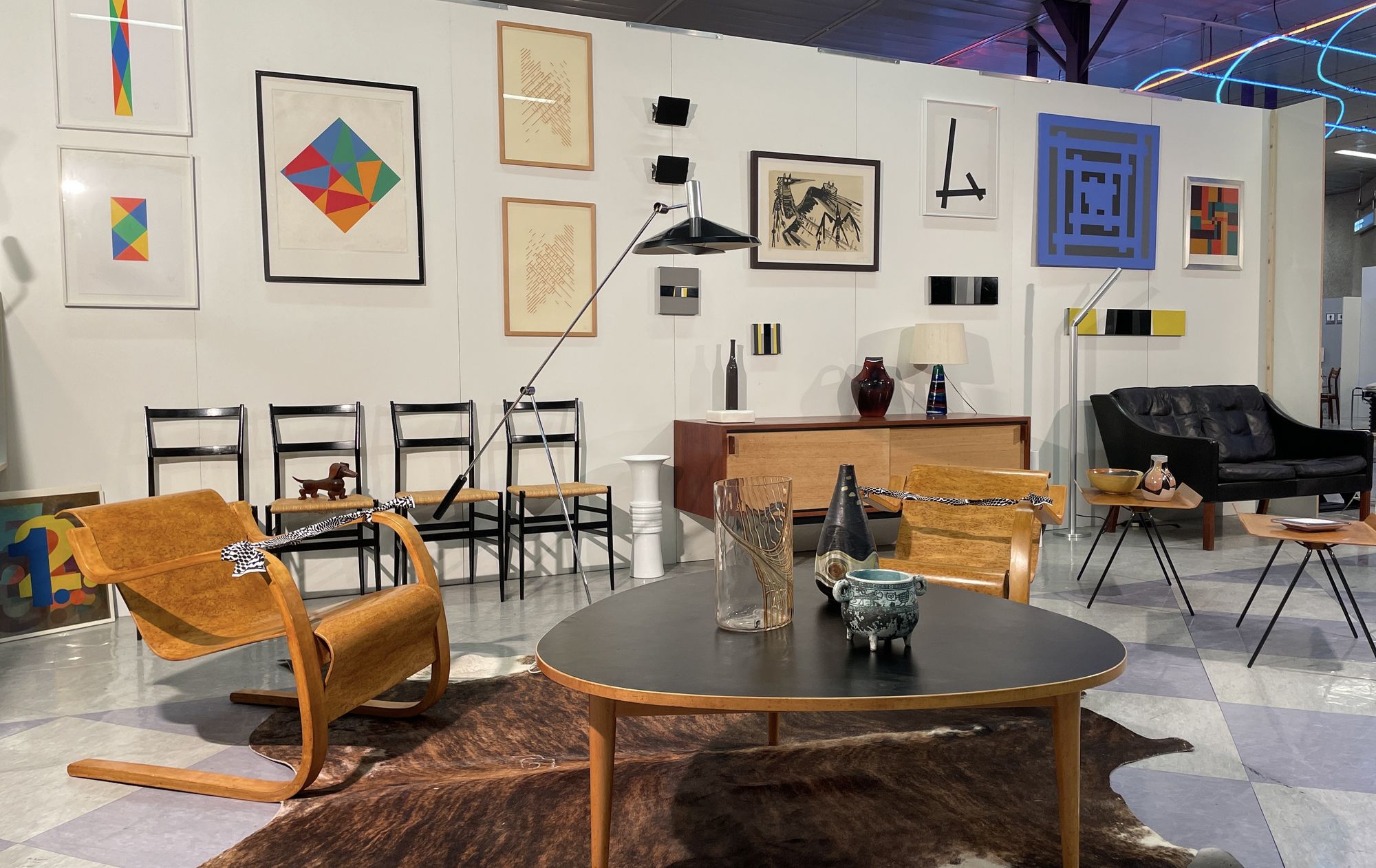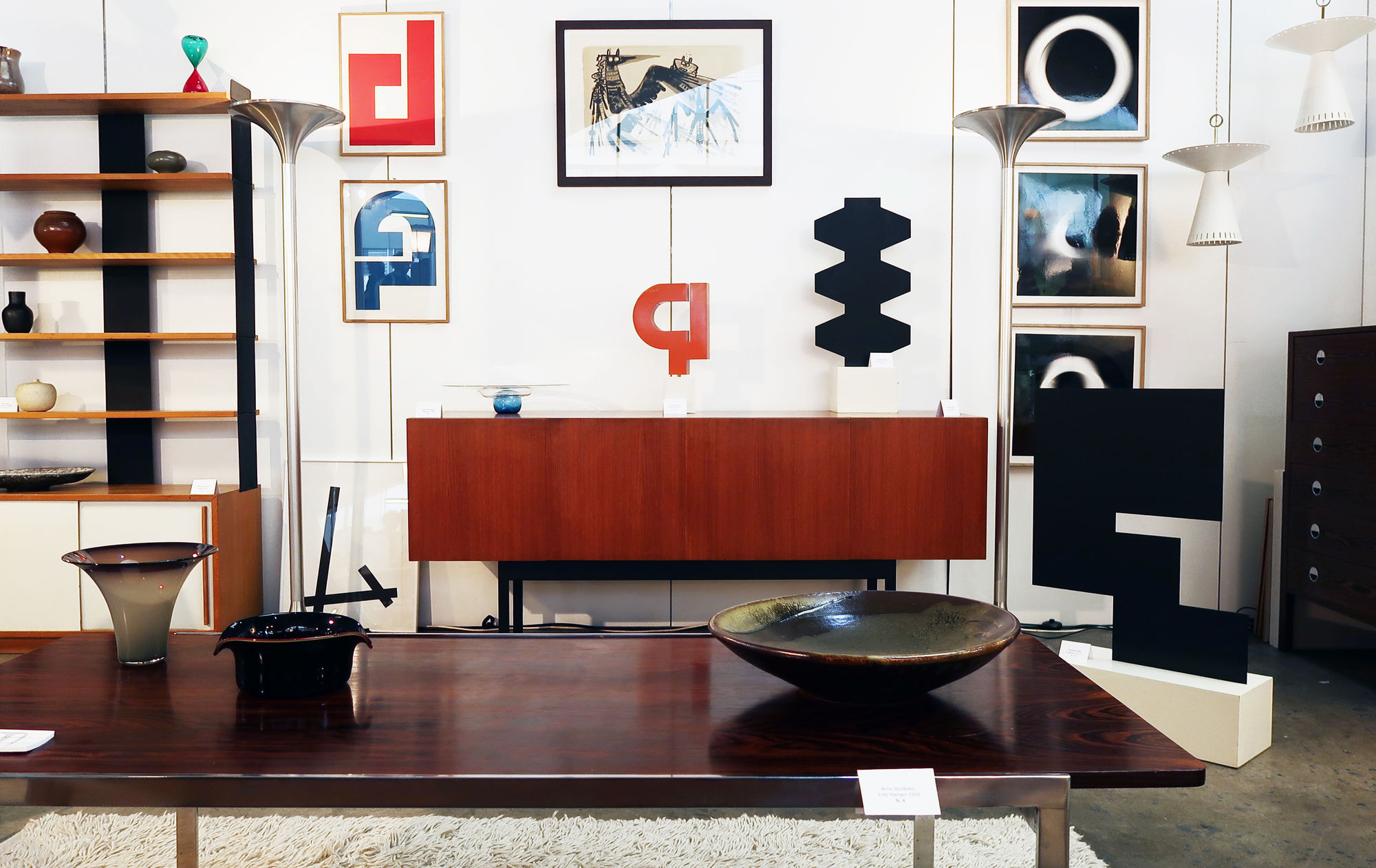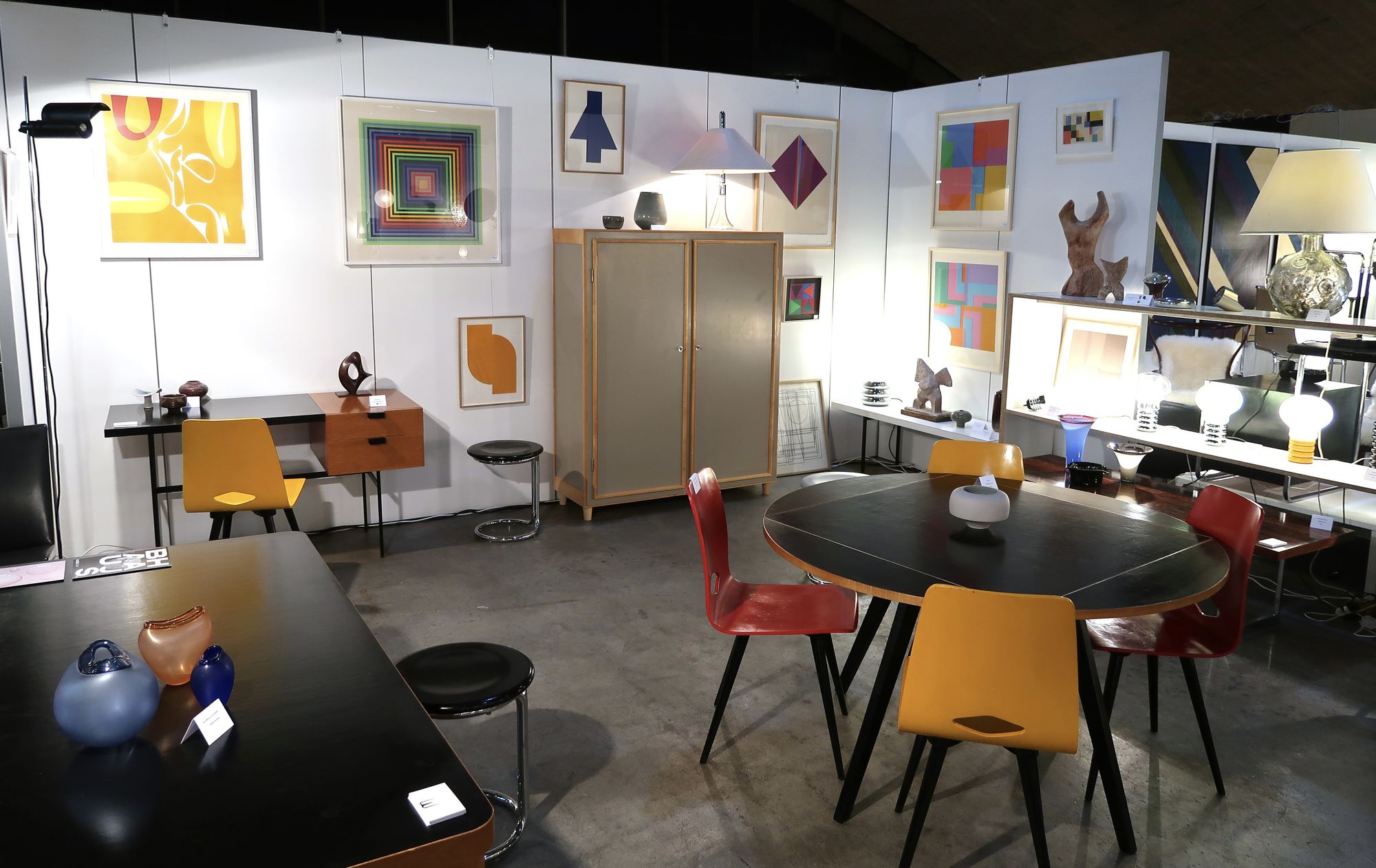 Rental
Furniture, some lights and objects can be rented.
The stock of furniture for rent is not only limited to the items offered on our website but also extends to our private collection that we have built up over many years. Major pieces of Swiss design between 1920-1970.
Rentals can be made by simple request. We propose a unique contract, each request is different. ( number of days, travel, shipping, .... )
We have already collaborated with different international brands for advertising photoshoot, museums, cinema, stands at contemporary art fairs, ....
 
Restoration of furniture
After an apprenticeship in cabinet making at the Ecole des Métiers de Lausanne between 1992-96. I perfected my skills in the restoration of antique furniture during more than a year in the Giaquinto workshop in Pully. There I learned the techniques of polishing with a buffer, natural water stains and veneer work. In this workshop in Pully, I was able to work on furniture from the 18th and 19th century as well as on furniture from 20th century designers such as H. Guimard, E. Gallé, A. Sornay, L. Majorelle, D.I.M, ..... the Art Deco and Art Nouveau periods.
I opened my first restoration workshop in Ependes in 1998, which I recently moved to Treytorrens.
The objective of my restorations is to restore an object as close as possible to its original state, while keeping the patina of time. 
The restoration that I practice is a museum restoration, reversible in most cases, with manual and traditional techniques of cabinet making. 
The finished piece, after restoration must keep all its old aspect and its normal traces of its use. Only the major defects, accidents, breaks, missing pieces are repaired as close as possible to its origin.
We collaborate with an upholstery workshop in Lausanne to make and restore furniture. We generally use for our furniture, a Swiss collection of fabrics (col. Baummann).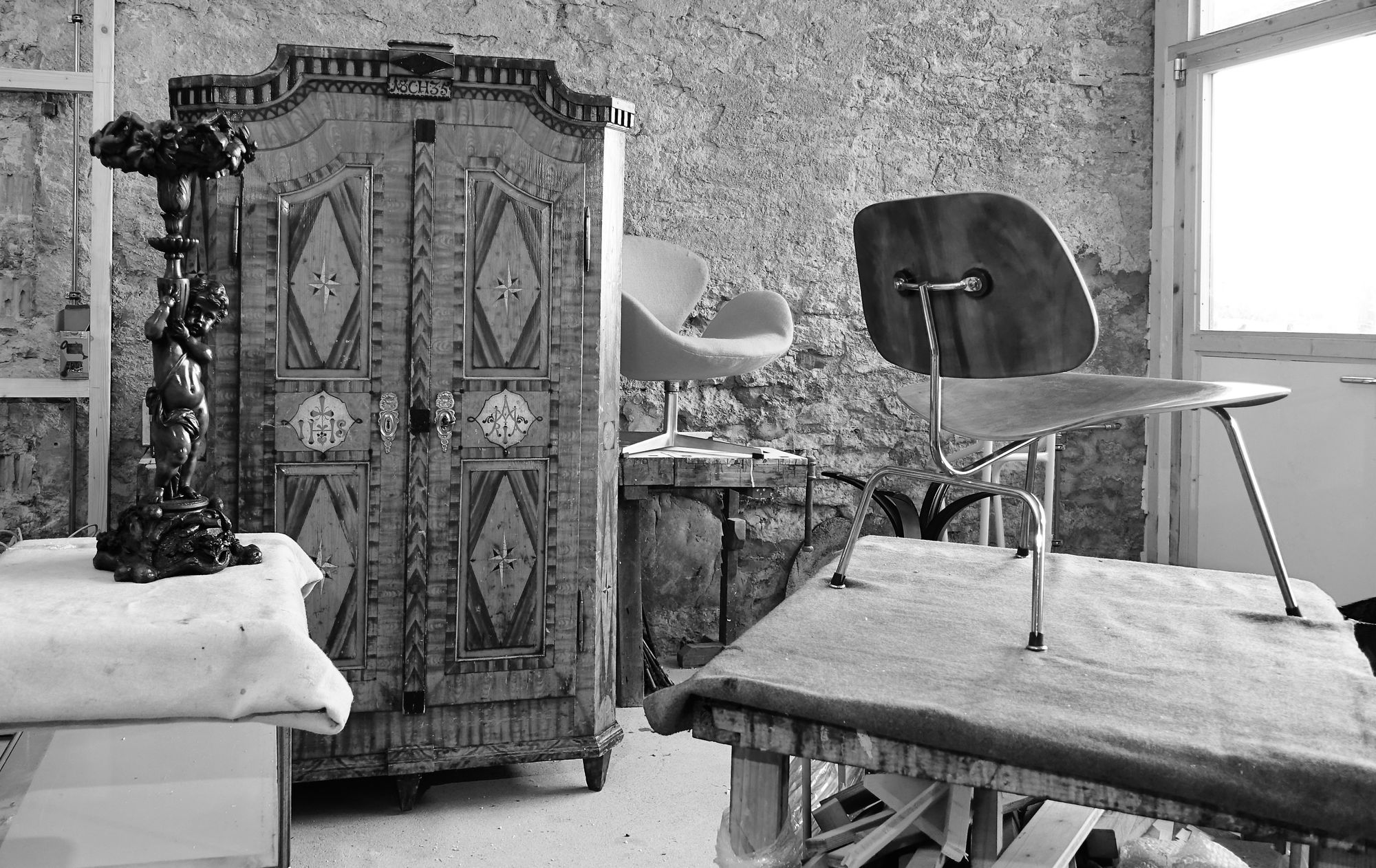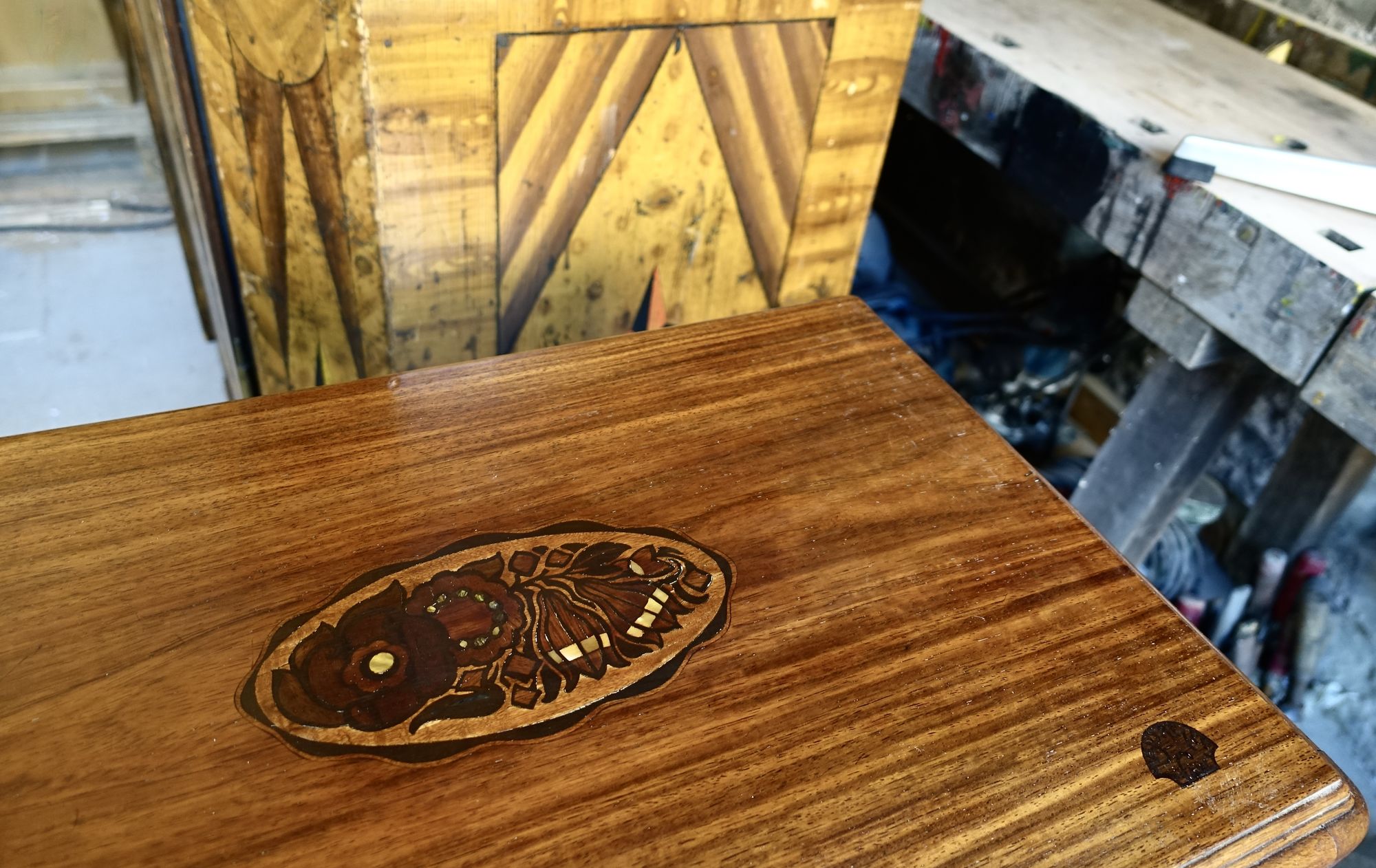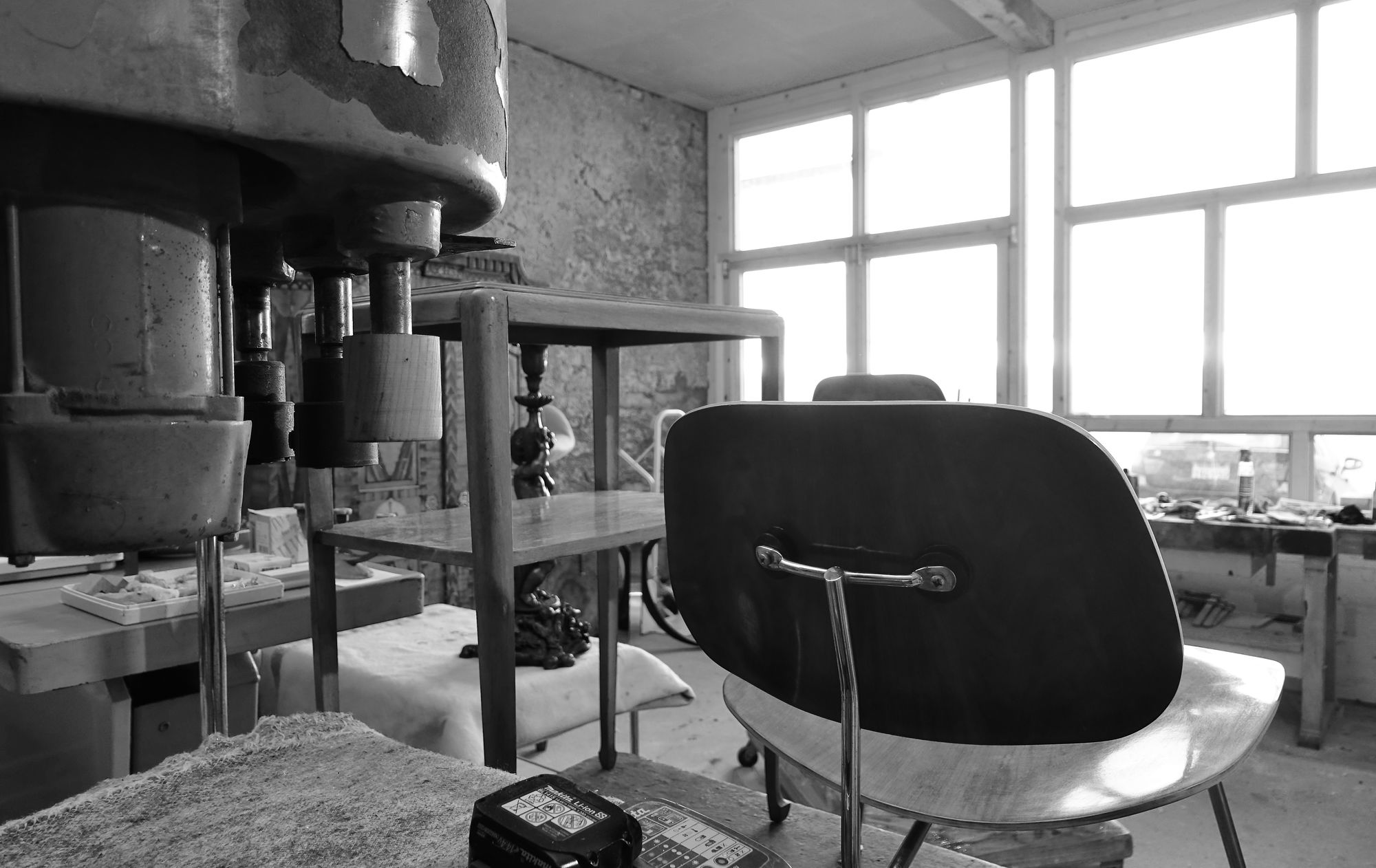 Internet platforms
Different internet platforms such as VNTG where we are represented and which regroup the main vintage design galleries.
And on the other hand, ARTSY world leader in the field of modern and contemporary art.