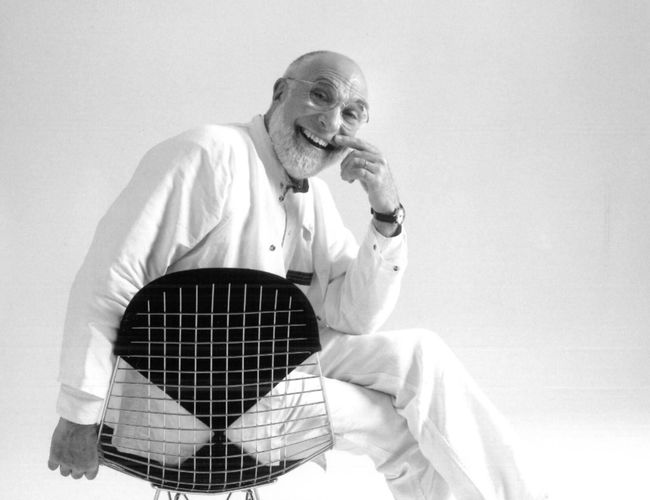 Alfred Hablützel
1931
born in Vaucresson near Paris

1938
the Hablützel family moves to Zurich

1947
he starts an apprenticeship as an upholsterer-decorator.

1951
he studied under Willy Guhl, Hans Bellmann, Benedikt Rohner and Johannes Itten with his colleague Kurt Thut at the Kunstgewerbeschule in Zurich.

1955
begins collaboration with Téo Jacob as a conceptor, graphic artist and designer.

1958
Founded the "Swiss Design" group with Robert Haussmann, Hans Eichenberger, Kurt Thut and Téo Jacob.

1963-66
editor-in-chief of the magazine "Intérieur". He is the main initiator, mentor and propagator of Swiss design on an international level.

1966
Founded the advertising agency Hablützel & Jaquet with a colleague.

1976
marketing manager at Strässle

1979
opens a new studio in Will for visual design, photography and communication for the design industry.

1981
begins collaboration with Trix and Robert Haussmann for interior design.

1989
Designed the "Suisse Mobilier" exhibition at the Centre Georges Pompidou.

1995
worked with Studio Thomas Petraschke in Basel.

Furniture and furnishings
1957
table lamp "The Line" swisslamps International Zurich

1958
Poster "Neue Mettalmöbel" ZHdK

1971
Poster "De Sede is Latin for sitting" Hablützel & Jaquet.