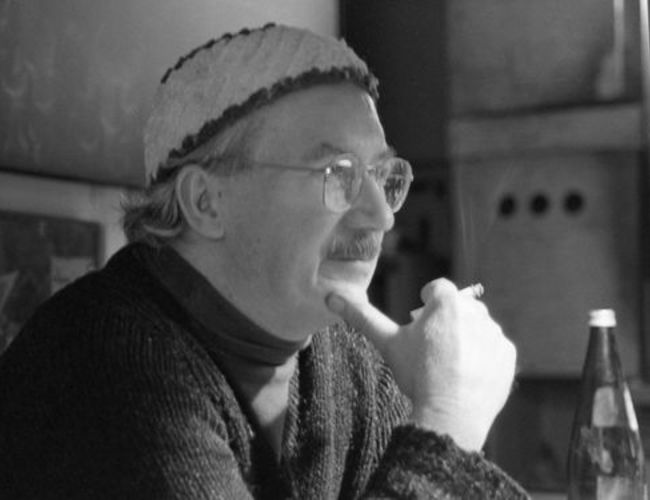 André Gigon
1924born in Biel in the canton of Bern.
1944first works in functional ceramics.
1946he moves to Geneva and continues his ceramic work.
1948-49he stays in Paris.
1950he opens a new studio in Lausanne and has his first personal exhibition at the Genton Gallery.
He becomes a member of L'Oeuvre. Numerous works are presented at Swiss and international fairs and exhibitions.
1954he moves to Pully. His work is increasingly directed towards sculpture and steel.
1955he founds with Charles-Oscar Chollet, Jean-Claude Hesselbarth and Arthur Jobin the Vaud college of concrete artists.
1956he participates in the Venice Biennale.
1960first works in bronze and concrete
1975he organises the second Swiss Art Biennial in Lausanne at the cantonal museum.
1980first engravings (drypoint)
1984he settles in Sion and produces sculptures in polychrome cast iron
1991he dies in Sion.

On Sale