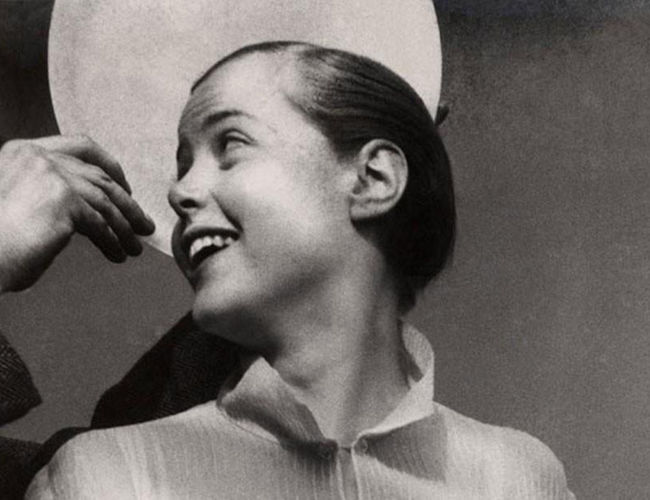 Charlotte Perriand
1903Born in Paris.
1920Enters the school of the Central Union of Decorative Arts.
1925Graduates.
1926Presented a "salon corner" at the Salon des artistes décorateurs de Paris.
1927-37Collaborates with LeCorbuer and Pierre Jeanneret.
1929Became a founding member of UAM, presided over by Mallet-Stevens.
1931-33Participates with Le Corbusier's agency in the equipment of the Cité-refuge de l'Armée du salut and the Swiss Pavilion of the Cité Universitaire in Paris.
1934Draws the plans for the Maison au bord de l'eau. With Le Corbusier, Pierre Jeanneret, Louis Sognot and René Herbst, she presented La Maison du jeune homme at the 1935 World Fair in Brussels.
1940-42Leaves for a long stay in the Far East, particularly in Japan.
1955-60Charlotte Perriand ensures with Jean Prouvé the artistic direction of the Gallery Steph Simon (145 boulevard Saint-Germain) in Paris.
1982Founded with Jean Prouvé the Ecole Nationale Supérieure de Création Industrielle - Les Ateliers (ENSCI - Les Ateliers) in Paris.
1993Creates the Unesco Tea Space, inspired by Japanese tea pavilions.
1999Dies in the 7th arrondissement of Paris.