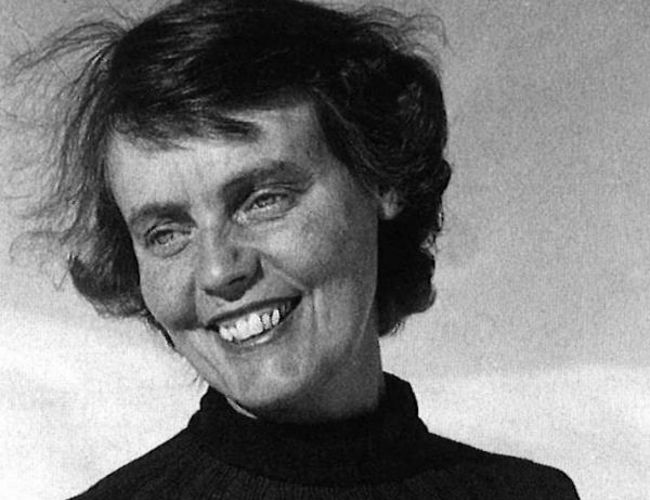 Flora Steiger Crawford
1899
Born in Bombay

1919-23
Studied architecture at the ETH Zurich, class of Karl Moser. First woman to obtain a degree in architecture in 1921.

1924
Builds the Sandreuter House in Riehen with her husband Rudolf Steiger

Various projects with the Hubacher office and later with the Haefeli, Moser, Steiger office. Stacking chair made of iron for the Zett company.

1938
Devotes himself primarily to sculpture
Furnishings and furnishings
1928
Work table made of tubular steel and painted wooden body with castors, in collaboration with her husband R. Steiger

1931
Stackable steel "Steiger-Stapelstuhl" chair