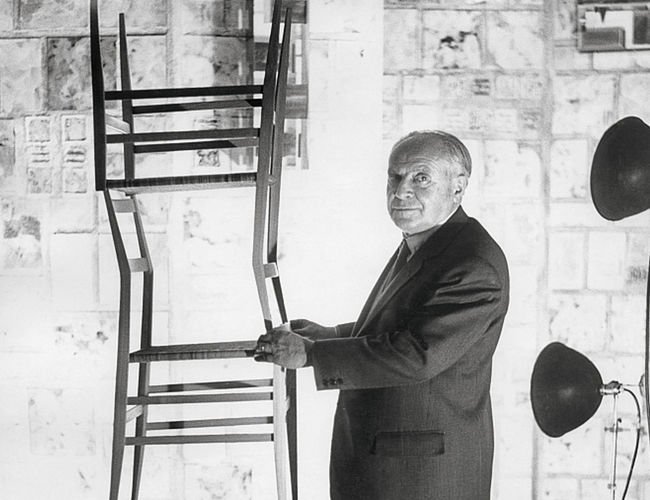 Gio Ponti
1891
Born in Milan.

1921
Graduates as an architect from the Polytechnic of Milan after a long break during the First World War.

1923
Appointed artistic director of Richard-Ginori. That same year, his first pieces are presented at the first Biennale of Decorative Arts in Monza.

1925
Awarded the Grand Prize for ceramics at the International Exhibition of Decorative Arts (Paris Universal Exhibitions).

1927
Became a member of the steering committee of the Monza Biennials.

1928
Founded the multidisciplinary magazine of art, architecture and interior design Domus with the publisher Gianni Mazzochi.

1930
Creates lighting and furniture for Fontana Arte.

1933
With Pietro Chiesa, they become directors of the Fontana Arte factory.

1940
Leaves the magazine Domus and founds the magazine Stile, a magazine of architecture, art and furniture.

1948
Returns to the management of Domus magazine.
Main designs
1957
Chair 699 Superleggera