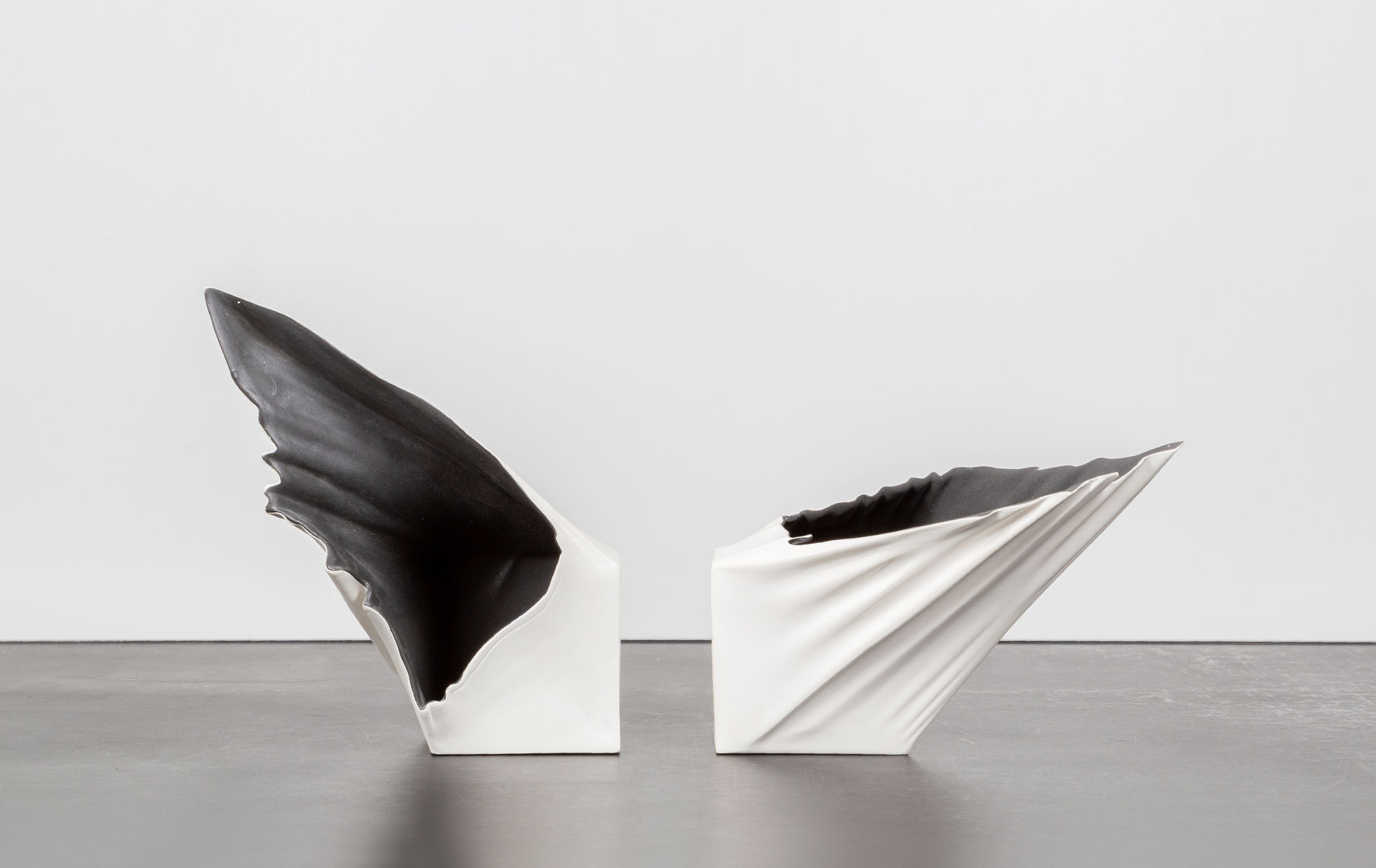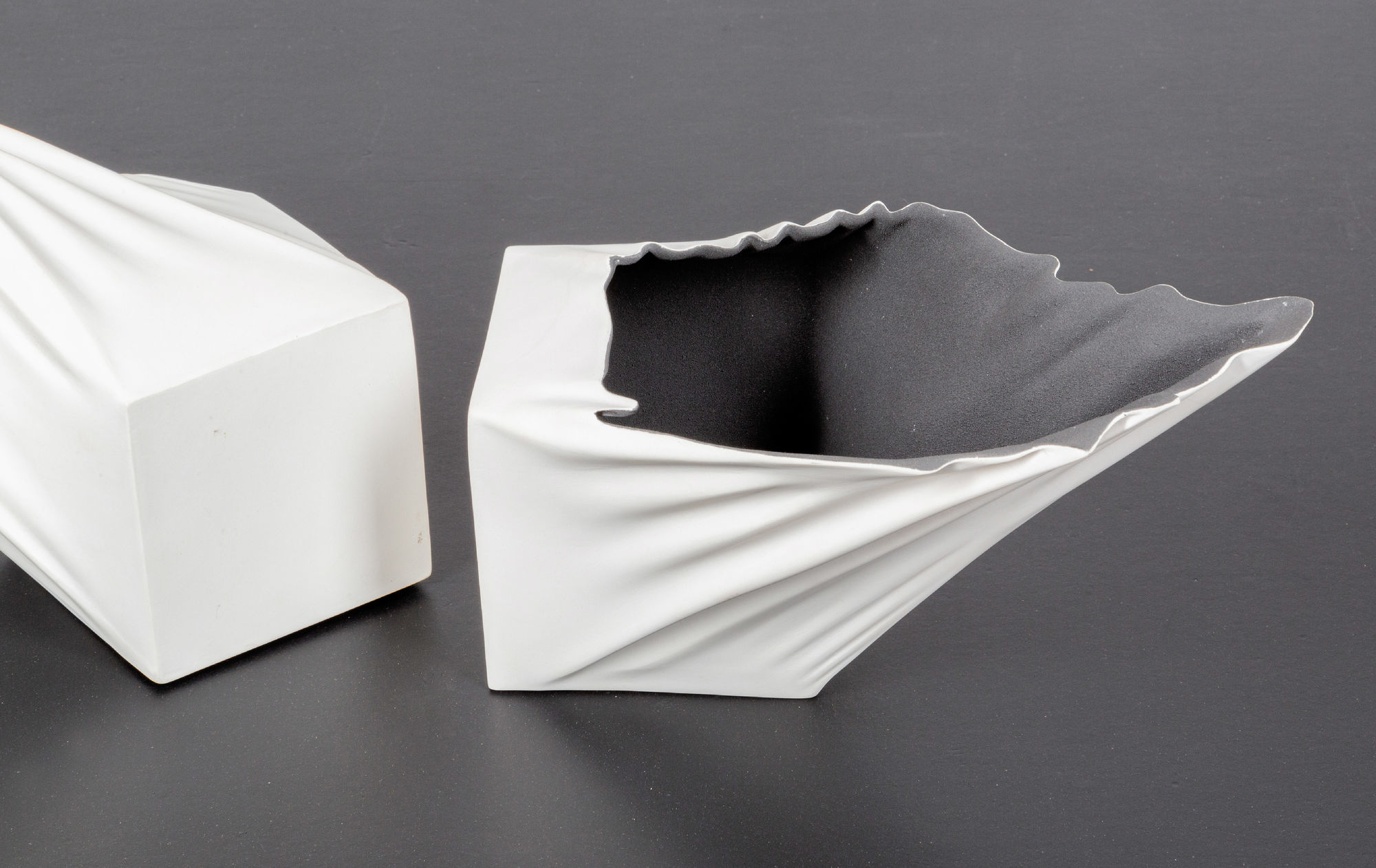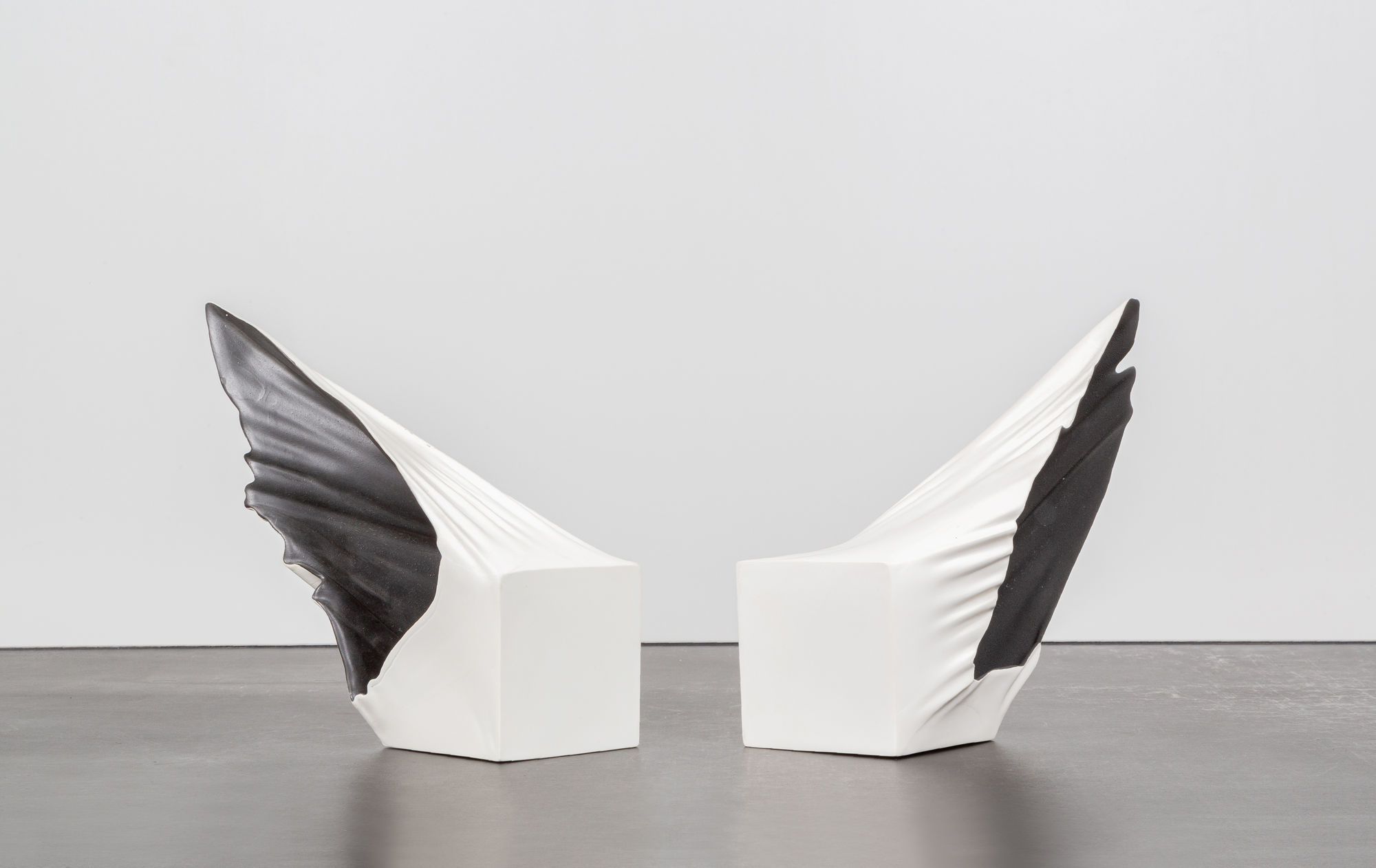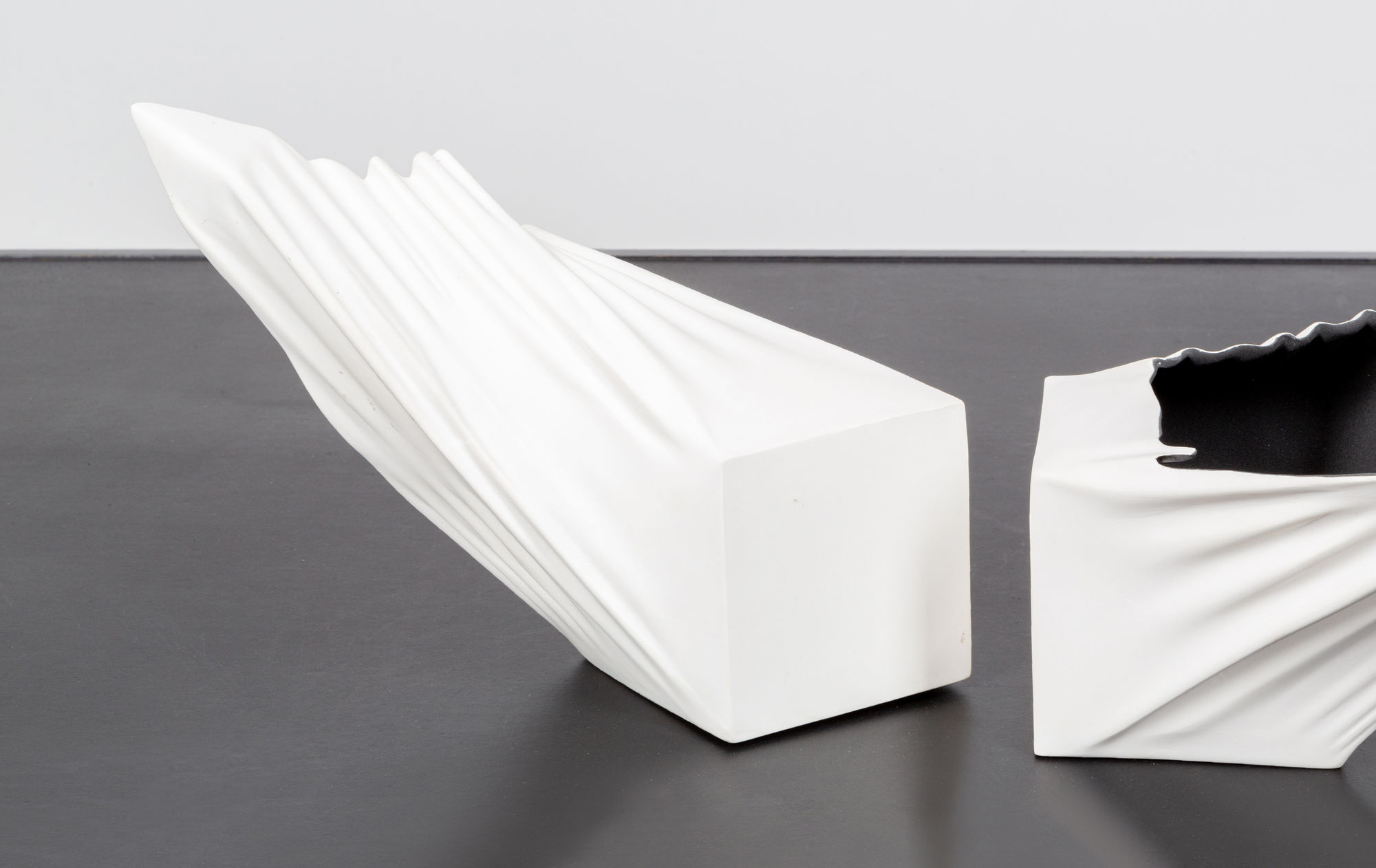 Extensions sculpture
Manufacture
François Ruegg studio
Sculpture in porcelain, partially covered with grey flocked enamel. Created by François Ruegg in 2005, they are part of his research on veiling or wrapping objects. They are the first works of the series "voiler" that he began in the early 2000s with the In-Out of 2003.
François Ruegg currently lives and works in Sao Paulo, Brazil. We thank him for his trust and for giving us the opportunity to sell most of his pieces created between 1982 and 2018 still in stock. The pieces may have some traces of wear, some have been exhibited in competitions or international exhibitions.
The sculpture composed of two parts that we offer is in very good condition, signed under the base.
Length: 50cm  Height : 25cm 
Public collections of works by F. Ruegg:
Museum Keramion, Germany / Saga Prefectural Museum, Japan / Benaki museum, Greece / Ariana museum, Geneva / MUDAC, Lausanne, Switzerland / Yingko museum, Taipei / Sydney Myer foundation, Australia / Swiss Visual Art Fund