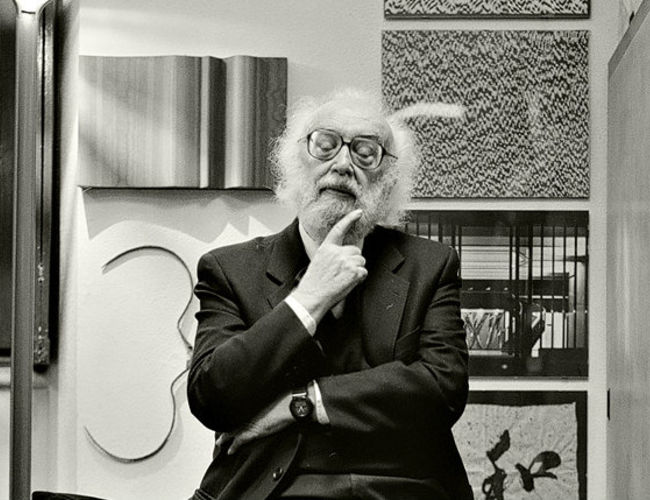 Angelo Mangiarotti
1921
Born in Milan.

1948
Graduated from the School of Architecture and the Polytechnic of Milan.

1953
Left and worked in Chicago as a professor at the Illinois Institute of Technology where he met Frank Lloyd Wright, Walter Gropius, Ludwig Mies van der Rohe and Konrad Wachsmann, who had a great influence in the evolution of his work.

1955
Returned to Milan and opened his own design and architecture firm and partnered with Bruno Morassutti.

1994
Received the "Compasso d'Oro" for all the works produced during his career.

2012
Dies in Milan.