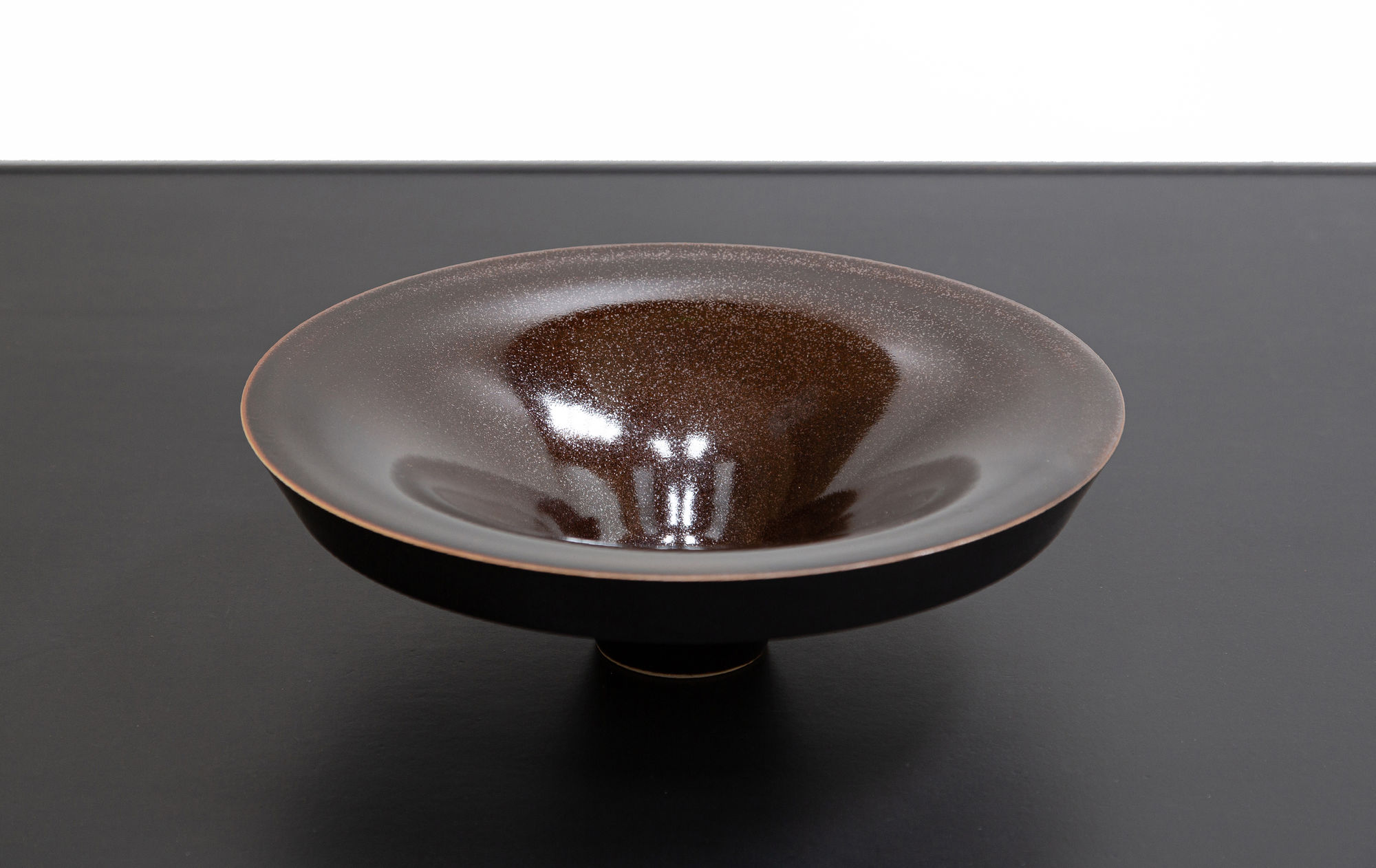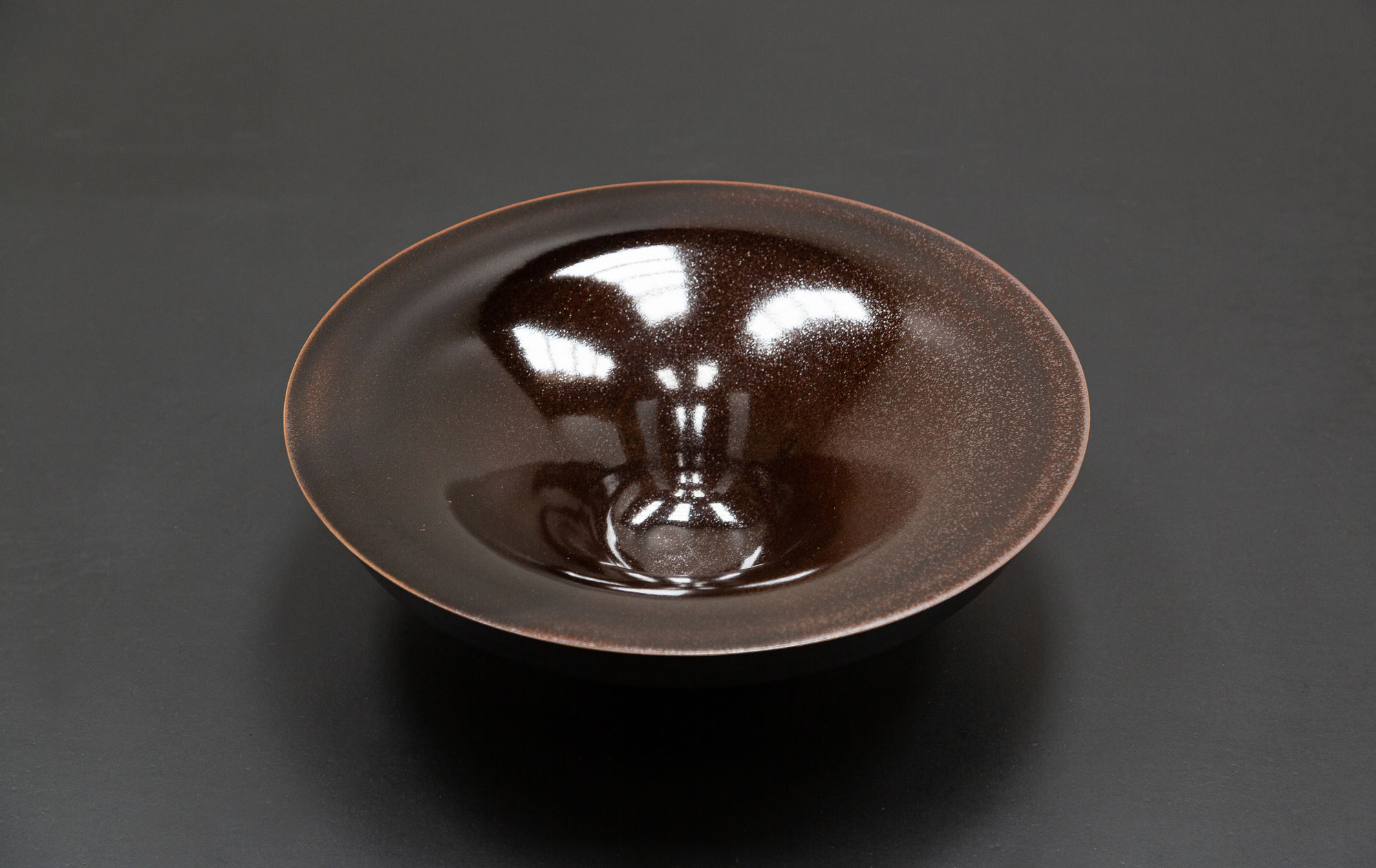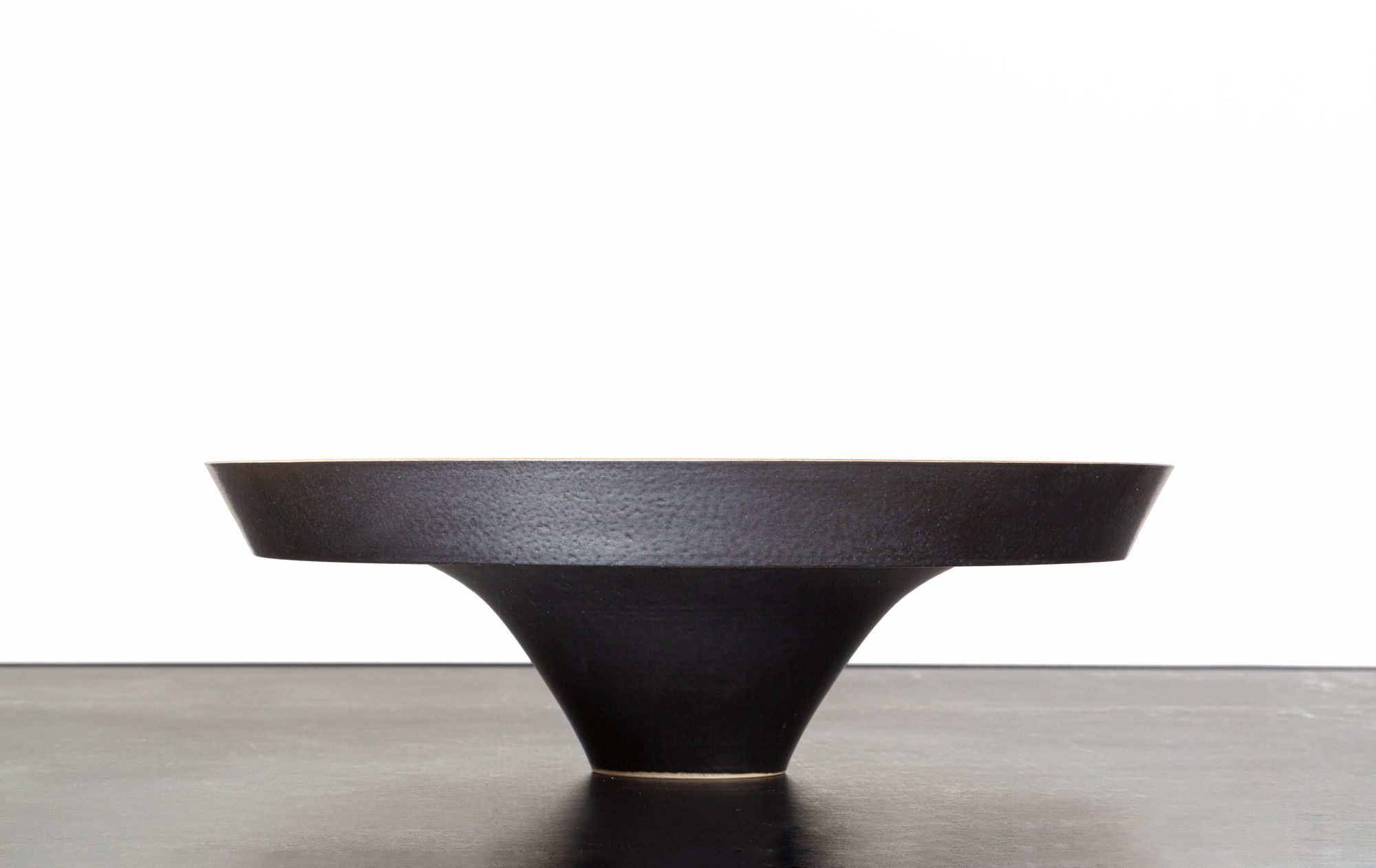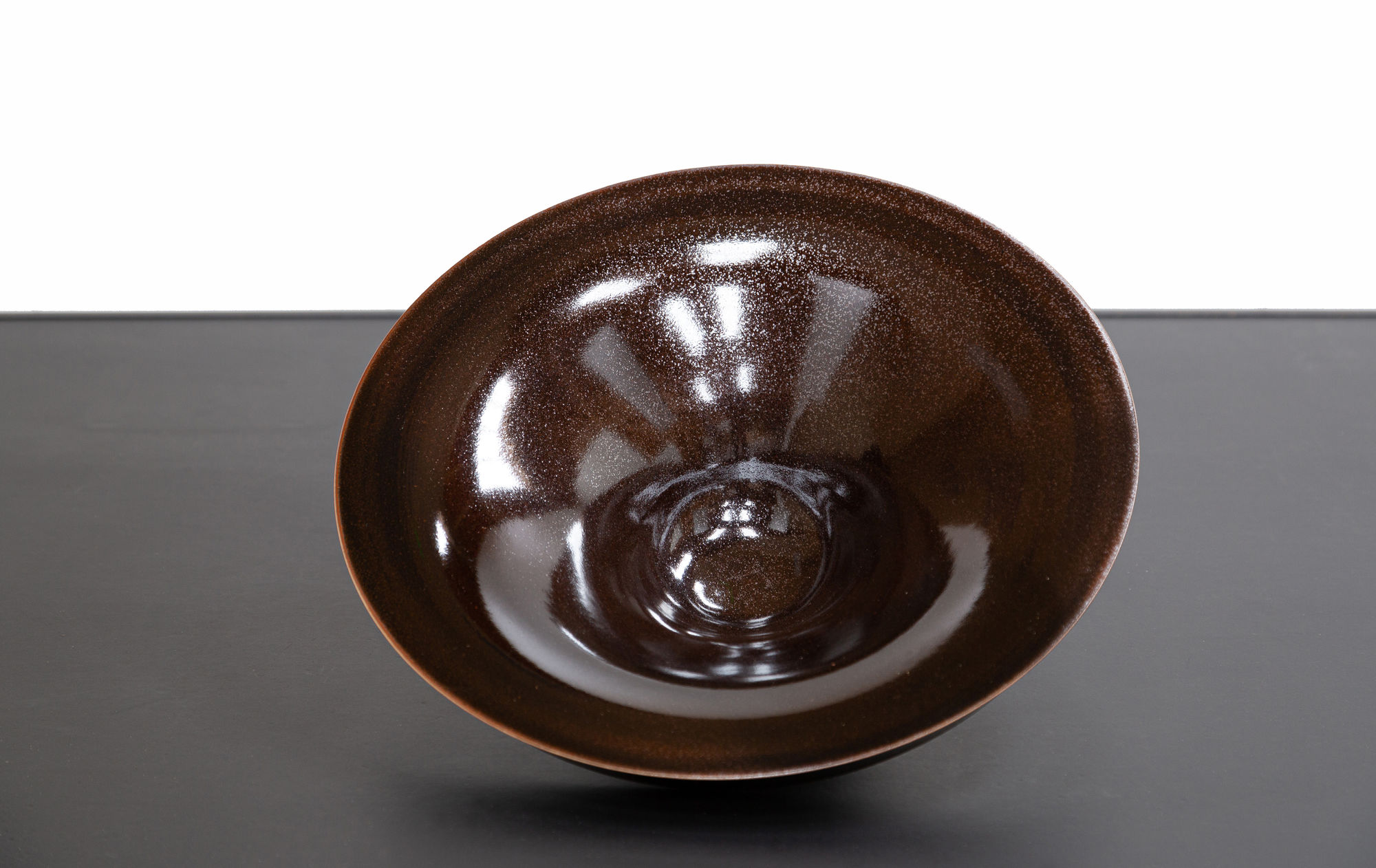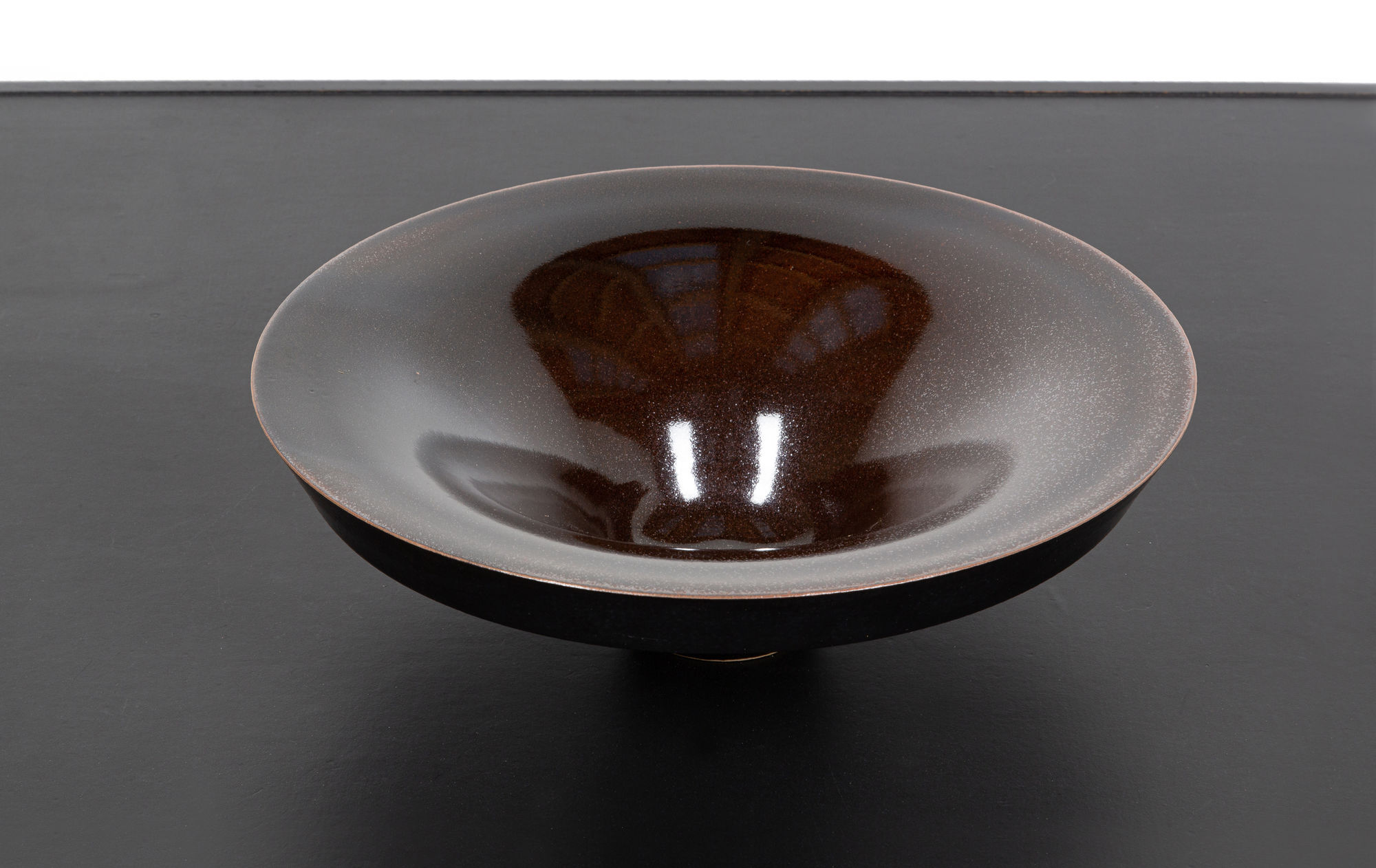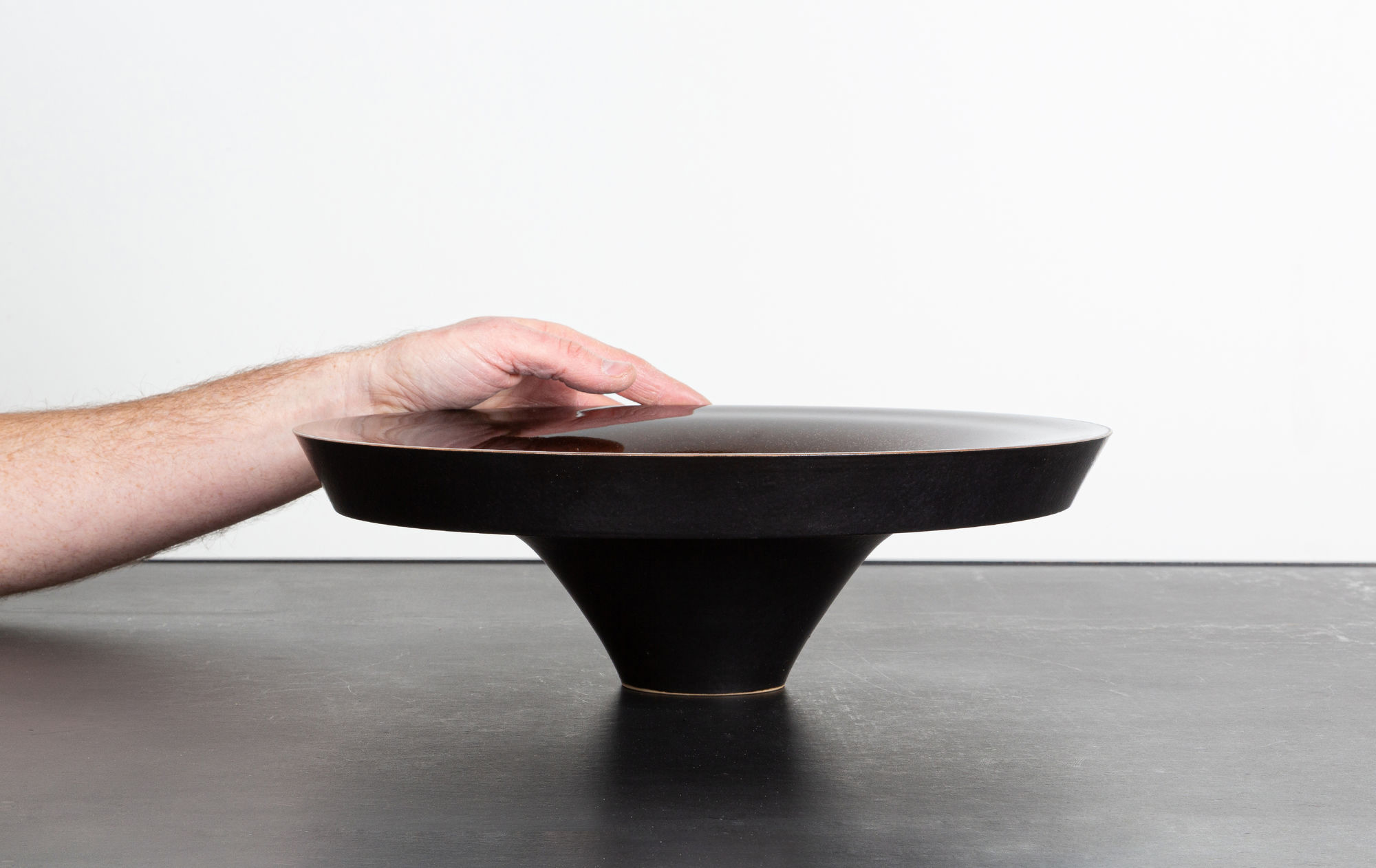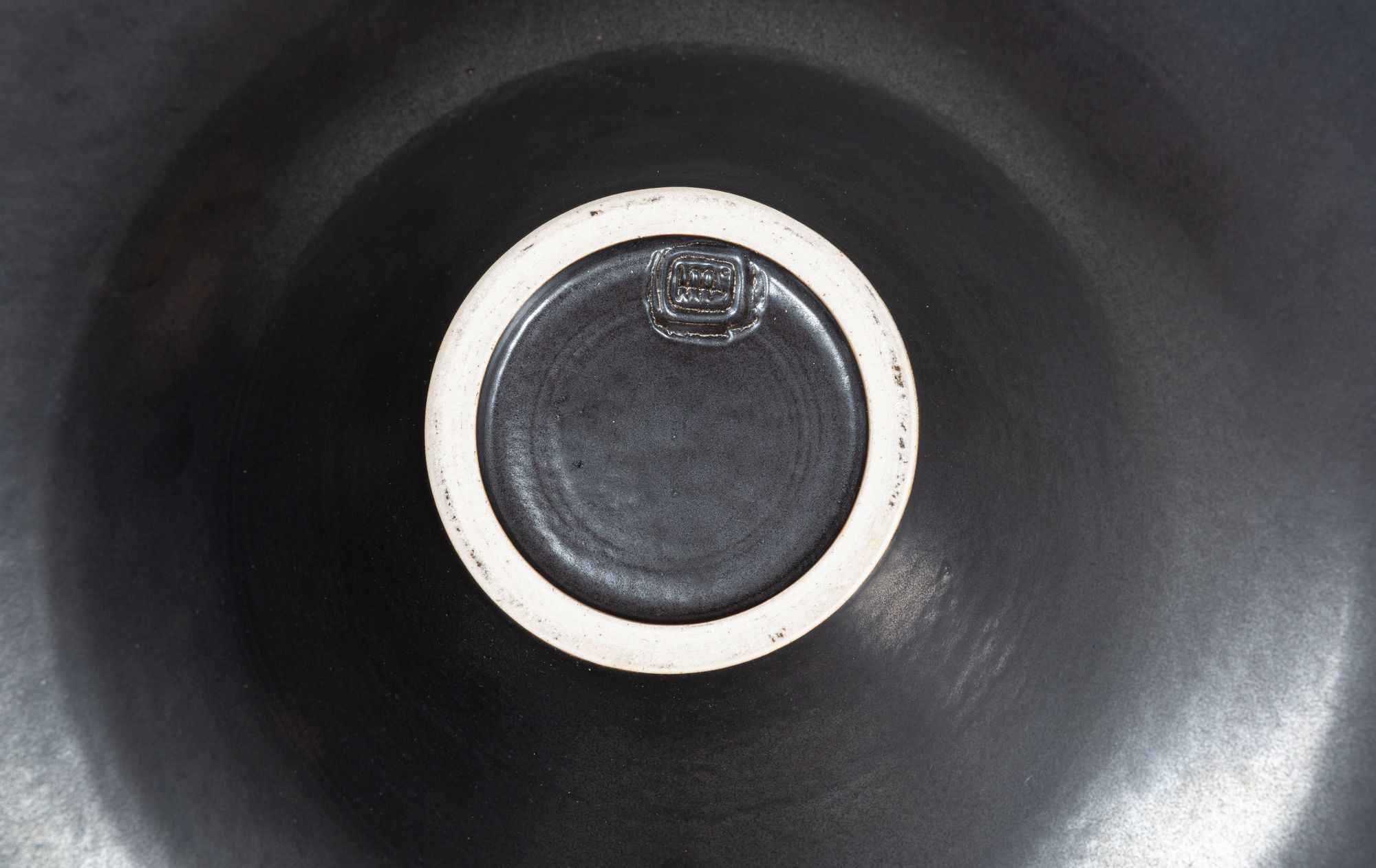 Ceramic cut
Manufacture
Thomas Bohle studio
Very beautiful large double-walled cut by Austrian ceramist Thomas Bohle. Great technician, high quality piece with an enamel "drops of oil ». Bohle initially studied nursing before deciding to pursue a career in ceramics. Beginning his training in 1987, he apprenticed at a number of workshops, establishing his own studio in Germany in 1991.
Over the years has been focused on the exploration of double walled vessels and in particular, an ongoing dialogue between interior, exterior and hidden spaces. The surfaces of his stoneware forms are of a wide range of glazes, which he has developed over a number of years
Signature under the base, perfect condition. Circa 2000.
Height: 12.5cm Diameter : 38.5cm